My Blog
Posts for: October, 2020
By Perimenis Family Dental Practice
October 20, 2020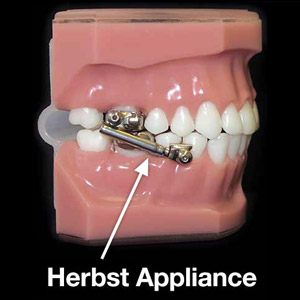 Each year, millions of children and teenagers wear braces or clear aligners to straighten a crooked smile. But there may be a way to treat some of these bite problems and avoid braces—by intercepting the problem at an earlier age.
This can often be done if the bite problem stems from abnormal jaw development rather than misaligned teeth. An example of this occurs when the upper jaw growth outpaces the lower jaw, causing the upper teeth to protrude beyond the lower teeth. Aside from the effect on appearance, protruding front upper teeth may extend beyond the protection of the lip and be more prone to injury.
A device called a Herbst appliance could prevent this from happening. The top of the device has two hinged metal tubes that connect to elastic bands bonded to the back teeth on both sides of the upper jaw. The bottom also has tubes affixed in the same way to the bottom teeth, except they're slightly smaller and fit within the upper tubes.
The lower tubes sliding within the upper tubes produces slight pressure against the lower jaw to ease it forward. This gradually influences the lower jaw to grow at a pace equal with the upper jaw to decrease the chances of poor bite development. Unlike other corrective methods, the Herbst appliance fixed in place and out of the way won't interfere with sports or other physical activities.
An installed Herbst appliance may change a patient's sensations during swallowing, eating or speaking, but most children adapt to the changes within a few days. And, because the device can create challenges for keeping the back teeth clean, many dentists recommend adding a fluoride rinse to daily brushing and flossing as an added boost against tooth decay.
The Herbst appliance is most effective during the period of most rapid physical growth between the ages of 11 and 14, but if the teeth are already beginning to protrude it can be undertaken as early as 8 or 9. Either way, this important orthodontic tool could help address a complicated bite problem and reduce the need for more costly orthodontic treatment later on.
If you would like more information on early interventions for poor bites, please contact us or schedule an appointment for a consultation. You can also learn more about this topic by reading the Dear Doctor magazine article "The Herbst Appliance."
By Perimenis Family Dental Practice
October 10, 2020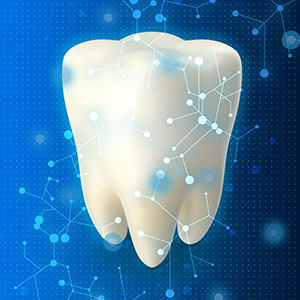 What a difference a hundred years can make—especially the last one hundred. In the early 20th Century, trains were the prime mode of cross-country transportation, electrical power was not universally available, and only the well-to-do could afford automobiles and telephones. We live in a far different world, transformed by digital media, air travel and instantaneous global communication.
Dental care has also made exponential leaps. Dentists in the early 21st Century have more effective and powerful treatments for disease, as well as life-like and durable restorations for missing teeth and less-than-perfect smiles. As far as dentistry goes, you couldn't live in a better time.
But if you thought the last century was amazing for dental care, you won't believe what may soon be coming your way this century. Here are a few of the incredible possibilities poised to become reality in the near future.
Regenerating teeth. As of now, the permanent teeth you have is all you're going to have—but that may soon change. Researchers are closing in on the ability to grow new dentin—and if that becomes practical, other parts of teeth may be next. Utilizing a person's stem cells, the building blocks of specialized human tissue, may yield the greatest prize of all, a completely regenerated tooth.
Targeting bacteria. Tooth decay and other dental diseases are most often caused by bacteria—but not every strain. The true culprits are a select few like Streptococcus mutans, which causes tooth decay. Based on growing knowledge of the human genome, we may one day be able to develop therapies that block transmission of specific bacteria from caregivers to infants, or inhibit these bacteria's ability to produce acid that erodes tooth enamel.
Employing "nano" tools. Nanotechnology tools and devices are no bigger than 100 nanometers (a nanometer is a one billionth of a meter), and perform tasks on the cellular level. Many researchers believe we may soon develop a device of this size that can seek out and destroy tiny clusters of cancer cells within the human body before they spread. This could be a game-changer for treating deadly oral cancer.
The current state of dental care would have amazed our great-grandparents. But we may soon be just as amazed at what 21st Century brings us.
If you would like more information on advances in dental care, please contact us or schedule an appointment for a consultation.