My Blog
Posts for tag: diabetes
By Perimenis Family Dental Practice
April 23, 2020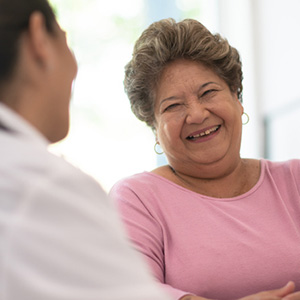 Over 26 million Americans have diabetes, a systemic condition that interferes with maintaining safe levels of blood sugar in the bloodstream. Over time, diabetes can begin to interfere with other bodily processes, including wound healing—which could affect dental care, and dental implants in particular.
Diabetes affects how the body regulates glucose, a basic sugar derived from food digestion that's the primary source of energy for cell development and function. Our bodies, though, must maintain glucose levels within a certain range — too high or too low could have adverse effects on our health. The body does this with the help of a hormone called insulin that's produced as needed by the pancreas to constantly regulate blood glucose levels.
There are two types of diabetes that interfere with the function of insulin in different ways. With Type I diabetes the pancreas stops producing insulin, forcing the patient to obtain the hormone externally through daily injections or medication. With Type II diabetes, the most common form among diabetics, the body doesn't produce enough insulin or doesn't respond adequately to the insulin that's present.
As mentioned, one of the consequences of diabetes is slow wound healing. This can have a profound effect on the body in general, but it can also potentially cause problems with dental implants. That's because implants once placed need time to integrate with the bone to achieve a strong hold. Slow wound healing caused by diabetes can slow this integration process between implant and bone, which can affect the entire implantation process.
The potential for those kinds of problems is greater if a patient's diabetes isn't under control. Patients who are effectively managing their diabetes with proper diet, exercise and medication have less trouble with wound healing, and so less chance of healing problems with implants.
All in all, though, it appears diabetics as a group have as much success with implants as the general population (above 95 percent). But it can be a smoother process if you're doing everything you can to keep your diabetes under control.
If you would like more information on managing dental care with diabetes, please contact us or schedule an appointment for a consultation.
By Perimenis Family Dental Practice
November 20, 2018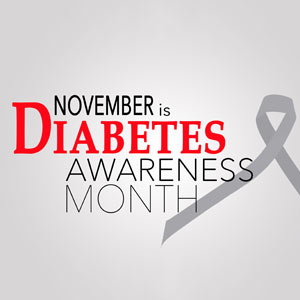 The American Diabetes Association has declared November National Diabetes Month. If you or a loved one has diabetes, you may already know that diabetes puts you at greater risk for gum disease. Let's look at four must-know facts about diabetes and gum disease.
#1. Gum disease is an acknowledged complication of diabetes.
High levels of blood sugar can interfere with your mouth's ability to fight infection, making you more susceptible to gum disease. People with poorly controlled diabetes may have more severe gum disease and may ultimately lose more teeth due to gum disease—in fact, one in five people who have lost all their teeth have diabetes.
#2. Gum disease makes diabetes harder to control.
Diabetes and gum disease are a two-way street when it comes to adverse health effects. Not only does diabetes increase the risk of gum disease, but gum disease can make diabetes harder to manage. Infections such as gum disease can cause blood sugar levels to rise. This is because chronic inflammation can throw the body's immune system into overdrive, which affects blood sugar levels. Since higher blood sugar weakens the body's ability to fight infection, untreated gum disease may raise the risk of complications from diabetes.
#3. You can do a lot to take charge of your health.
If you have diabetes and gum disease, you may feel as if you've been hit with a double whammy. While it's true that having both conditions means you are tasked with managing two chronic diseases, there is a lot you can do to take care of your health. Do your best to control blood sugar by taking prescribed medications, following a balanced diet, and exercising. In addition, pay special attention to your oral healthcare routine at home: Brushing your teeth twice a day and flossing once a day can go a long way in preserving good oral health.
#4. Preventing and managing gum disease should be a team effort.
We can work together to prevent, treat, and control periodontal disease. Come in for regular professional dental cleanings and checkups so we can monitor the health of your teeth and gums and provide specialized treatment such as deep cleanings when necessary. Diligent dental care can improve your oral health and help control your diabetes.
Remember, we're on your team. Let us know if there have been changes in your diabetes, your medication, or your oral health. If you have questions about diabetes and your oral health, please contact us or schedule an appointment for a consultation. To learn more, read the Dear Doctor magazine article "Good Oral Health Leads to Better Health Overall."
By Perimenis Family Dental Practice
October 30, 2017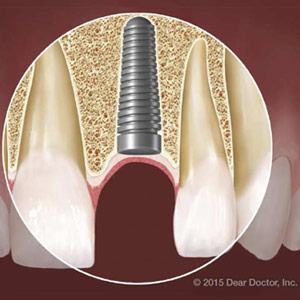 Today, dental implants are an increasingly popular option for replacing lost teeth — an issue faced by many older Americans. It's not hard to see why these high-tech prosthetic teeth are preferred: They look, "feel" and function just like natural teeth… and with proper care they can last the rest of your life. Unfortunately, many people who could benefit from implants also face an additional health problem: diabetes, a metabolic disease that can affect many different parts of the body, sometimes severely.  Uncontrolled diabetes can lead to nerve and tissue damage, and may adversely impact your oral health. So if you have diabetes, does it mean you won't be able to get dental implants? 
The short answer is no — but there are some considerations that diabetics (and their health care providers) need to keep in mind. For example, it has been demonstrated that wounds in diabetics tend to heal more slowly, and are more prone to infection than those in non-diabetics. Also, people with diabetes sometimes experience a chronic inflammatory response, which can eventually lead to tissue damage or other problems.
Because the placement of dental implants requires minor surgery, dentists and researchers have questioned whether people with diabetes are good candidates for implants. Now there's encouraging news: Several recent studies have come to the conclusion that many diabetics can indeed undergo an implant procedure without undue risk.
One key consideration is how well an individual can control his or her blood glucose levels. Researchers have found that diabetics with good blood glucose control, those with poor glucose control, and non-diabetics all have similar implant success rates (above 95%). However, in diabetics with poor glucose control, more time may be needed for the jawbone to heal in the area where the implant procedure was done. That doesn't by any means rule out the placement of a dental implant — but it does mean that special considerations apply to individuals in this situation.
So if you are considering an implant procedure but have trouble controlling your blood glucose levels, ask us how we can help. Just remember that in most cases, having diabetes doesn't mean you won't be able to enjoy the benefits of dental implants. If you have additional questions, contact us or schedule an appointment.